A world where communities and nature sustainably thrive together to stop global warming in our lifetime.
To conserve and restore the ecological integrity of forests and landscapes, engaging communities to implement and deliver lasting solutions for climate, nature and people.
are the values that inspire our work
For the first three years we were all volunteers, and every euro received went to grow trees. We grew organically: persuading other NGOs to plant for us, then hiring our first local foresters.
Today WeForest is a team of more than 50 passionate professionals across the world, mostly based in our field offices in Zambia and Ethiopia and in our Brussels headquarters.
After 17 years working for large corporates, Marie-Noëlle Keijzer chose to align her work with her life's purpose and make a real difference in the world. With her corporate background, MBA and master's degree in Environmental Sciences, she took up the challenge to co-found WeForest.org in 2009 and turn it into a world leading sustainable reforestation movement, addressing the planet's most formidable challenges: global warming, water scarcity and poverty. After a steep growth in the last years, WeForest now has the capacity to reach 100 million trees by 2024. She also joined Al Gore's Climate Reality and the WEF 1t.org movement for a bigger outreach, as no one can do this alone.
Marie-Noëlle Keijzer
Co-founder and CEO
Aurélie is an impact strategy professional, and her role at WeForest is to implement initiatives that will scale up the impact of the organisation. She holds a Master in Information and Communication and has over 18 years' experience working with startups, NGOs and leading companies in Europe and Asia.
Aurélie Dupont
Accelerator Director
Partnerships and Communications
Jessica has extensive experience in developing and managing corporate & donor engagement strategy, both from her previous role as Programme & Partnerships Manager of The Sustainable Agriculture Network (2016-19) and as a Senior Associate at Winrock International (2008-16). Prior to that, Jessica worked with the Low Carbon Vehicle Partnership. Jessica holds an MSc in Environmental Technology.
Jessica Chalmers
Partnerships & Comms Director
Vienna began her career in publishing and journalism in the UK. She then moved into science communication at the European Molecular Biology Laboratory in Heidelberg, Germany, after which she became the Head of Communications and Outreach at IBEC, a research institute in Barcelona. Her passion for the environment and animals brought her to Brussels for positions at Eurogroup for Animals and now at WeForest.
Vienna Leigh
Communications Manager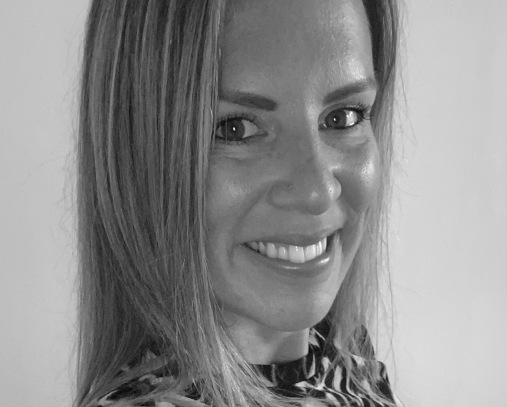 Liz is responsible for helping to develop WeForest's partnership strategy and plan and securing new global, high impact funding from companies with a focus on multi-year partnerships. Based in Manchester, UK, Liz holds a BA in Classical Civilisation and prior to joining WeForest has 15+ years experience in direct sales and partnerships in the corporate world.
Liz Oates
Partnerships Dev. Manager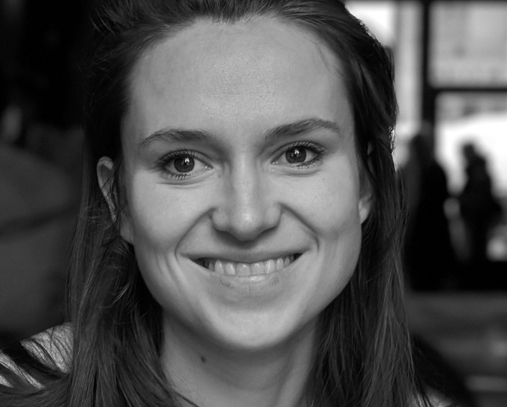 Louise is advising existing sponsors and donors and bringing on board new partners. Prior to joining WeForest, she worked at the European Climate Foundation for several years and has done several traineeships, including at the EU Delegation in Beijing, China. Louise holds an LLM in international environmental law from the University of Edinburgh, UK. Originally from the Netherlands, she has been living in Brussels for nearly 5 years.
Louise Tideman
Sponsorship Manager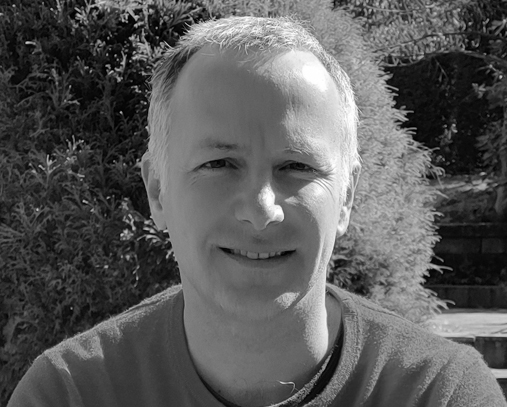 Olivier coordinates our global programs. He holds an advanced master in rural and tropical forestry from the French Institute of Forestry, Agricultural and Environmental Engineering. He worked 15 years in the management of projects' portfolios in Asia and Africa in the fields of environment, disaster risk reduction and community resilience.
Olivier Standaert
Global Programmes Director
As Monitoring and Evaluation Manager, Kenny assists the different landscape restoration and planting projects with their monitoring and evaluation. He holds a PhD in vegetation ecology from the University of Leuven in Belgium and has worked 8 years as a postdoctoral academic researcher on several field-based ecological research projects in Northern and Western Europe, Eastern Africa and Northeast Asia.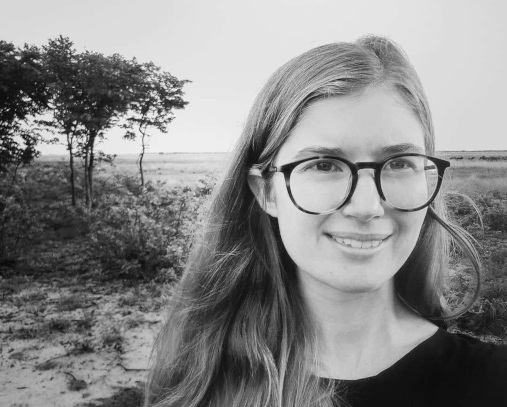 Natasha leads our new project development process. She holds a PhD in Human Geography from the University of Cambridge, UK. Prior to joining WeForest, she worked for four years for the UK government as an adviser on livelihoods, climate change, and environmental conservation programmes and policy in Tanzania and Zambia.
Natasha Watts
Head of Project Development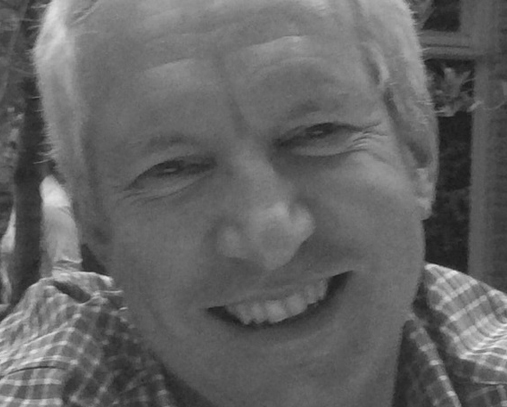 Based in the Netherlands, Marc coordinates the development of new projects and provides technical advice and support to the team on forestry. He holds an MSc in Tropical forestry and a PhD in Ecology and Resource Conservation and has worked as a consultant, expert in forestry in a very wide array of countries around the world.
Marc Parren
Projects Dev./Forestry Advisor
As Agroforestry Program Advisor, Corrie supports the implementation of agroforestry and other sustainable agricultural approaches in our livelihood projects. She holds a masters in environmental science and policy and for the last 17 years has designed and directed government and NGO programs in conservation, agriculture and agroforestry to diversify livelihoods and increase rural community reliance.
Corrie Mauldin
Agroforestry Program Advisor
Claire provides technical leadership/ assistance on the livelihoods and institutional components of WeForest's projects. After a postgraduate degree in politics and international relations, she spent 10+ years working on community-based natural resource management, land rights and livelihoods programmes for a wide range of organisations in Asia, Africa and Haiti.
Claire Parfondry
Livelihoods Program Manager
Xavier Hatchondo
Climate Science & Policy Dir
As Carbon & Technology Manager, Anna is responsible for coordinating the carbon certification processes of WeForest projects and applying the latest technologies for Mapping & MRV. Based in Berlin, Anna holds a MA in Political Science and Public Law and has a background in environmental policy, in the carbon markets and worked in project development for forestry and carbon projects in Southeast Asia. She is also trained in forest management.
Anna Roesinger
Carbon & Technology Manager
Rachel Cohen
Research Officer
Anne-Laure graduated from an International Business School in France and started her career in Finance. She quickly realised that her interests laid elsewhere and developed and perfected her training in communication, process management, human resources and organisational development, until she managed projects of cultural changes in large organisations. She has passion for people, diversity and Inclusion as well as collaborative approaches and is committed to making a difference for the planet and its communities.
Anne-Laure Cordier
HR Director
Alice joined WeForest as the assistant to the CEO and in 2020 she also joined the HR department, working in close collaboration with the HR Director. Alice holds a Master in Germanic linguistics and literature. She started her career as a teacher, and then moved to the corporate sector, working at a financial services company. As a nature-lover, she enjoys taking care of her garden in the countryside and her animals.
Alice Pirson
Executive Assistant/HR Officer
Michael is a seasoned finance professional overseeing the financial organization of WeForest. He holds a master degree in Economic Science from the Catholic University of Leuven and started his career as Auditor. During 15 years he developed international experience as Finance Director in different industries.
Michaël Tytgat
Finance & Admin Director
Alicia assists our Finance & Administration Director in the financial management of the organization. She holds a master degree in business administration and an advanced master in financial risk management. She started her career in a treasury center and has then worked for 5 years as a financial consultant in large multinational companies.
Alicia Brigger
Senior Finance Manager
Clarisse is a French and Brazilian professional with diversified professional experiences in the private and public sectors - particularly familiar with the UN SDGs having worked for 2y at the United Nations Development Programme before joining the WeForest team! With an academic background in Political Science and Finance, she is supporting our HQ Finance team as a Controller and contract expert.
Clarisse Boulay
Financial Controller
Laila is our accounting assistant and works closely with the rest of the finance team, but also with the Fundraising team. She trained as an IT systems administrator in Germany. In 2005 she moved to Belgium and worked for 5 years in customer service for an American company. As she has always been interested in accounting, she started to study Accounting in Brussels after a career break.
Laila El Abouti
Assistant Accountant
Cristina leads landscape restoration and planting projects in Brazil. She collaborates with WeForest's partners to ensure the best use of restoration ecology knowledge and ecological restoration practices. Her work experience is based on Atlantic forest restoration and conservation, both in academia and environmental consultancy. She holds a Plant Biology Ph.D. from the University of Campinas and a master's degree in Forestry Resources from the University of São Paulo.
Cristina Yuri Vidal
Brazil Project Manager
Ruben's WeForest journey started in 2017 as project assistant with the Ethiopia team, assisting the set-up of the Desa'a project in Tigray. Since 2019, he provides technical support to the mapping and Monitoring & Evaluation processes across four projects, assisted project development and ad-hoc management support in Zambia. Currently, Ruben leads the Malawi country operations and strategy, heading the Mulanje project team.
Ruben Foquet
Country Representative Malawi
Thokozani Chavura-Chikapa is responsible for implementation of forest restoration in Mulanje Mountain. Have extensive 6 years' experience in managing plantation forest and working with Tobacco smallholder farmers in agroforestry projects. Thokozani has a Bachelor of Science in Forestry and is working towards obtaining a Master of Science in Biodiversity Informatics to broaden skills in informatics with an aim of becoming a specialist in nature conservation and data management.
Thokozani Chavura
Field Manager Mulanje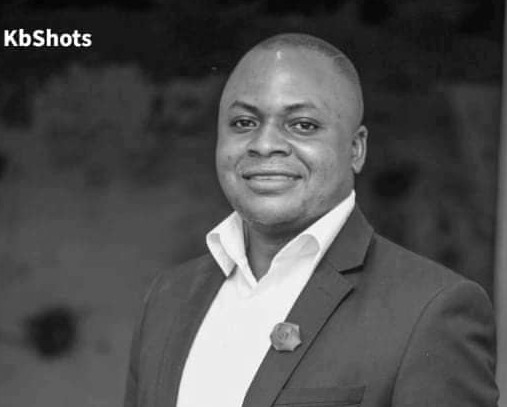 Currently working as Community Outreach Assistant with focus on co-management, Madalitso joined WeForest International in March 2022. With 10 years of experience in agricultural extension and community development, he has worked with a number of both local and international organisations in Malawi thus private and public domain.
Madalitso Lipenga
Community Outreach Assistant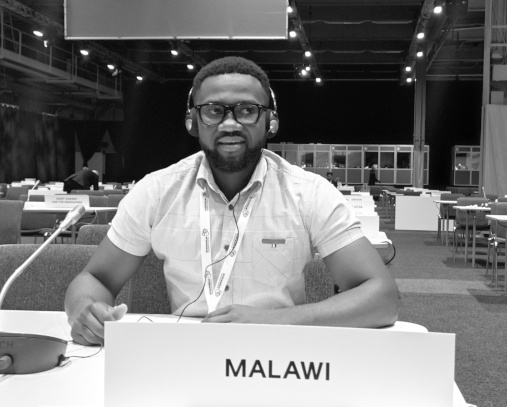 Lester has 3 years of experience in the non-profit and private sector. He has a BSc. Degree in Natural Resources Management. In his past experience, he's taken a leading role, in building resilience for individuals, communities, and institutions to better understand, prepare for, and withstand effects of biodiversity loss and climate change and interrelated threats. Through his work with community youth, he's represented Malawi at Pre-COP 26 Sept 2021, Milan, Italy, Stockholm+50 General Assembly, June 2022, Stockholm, Sweden, African Protected Area (APAC) Pre-Youth Congress and Main Congress, Kigali, Rwanda, July 2022
Lester Ray Nanjala
Community Outreach Assistant
Germaine works with Weforest's partners on our reforestation projects. She has previously worked in the environmental field for a national park in the Amazonian forest and for a bilateral agency funding biodiversity conservation projects. She holds an engineering degree in international agro-development from ISTOM and an advanced master degree on innovations and policies for sustainable food systems from Montpellier SupAgro.
Germaine Neyra
Country Manager Senegal
Omar is an Agroforester/Environmentalist. He holds a master's degree in Sustainable Management of Forest and Agroforestry Ecosystems and a master's degree in Environmental Sciences. Omar has 4 years of experience in landscape restoration in the Sahel. He is supporting WeForest with the Ferlo forest restoration project and the management of pastoral land
Omar Sall
Biodiversity Expert - Ferlo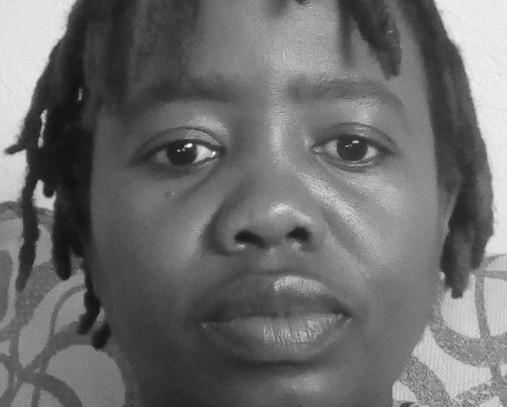 Fainess oversees the implementation of the Katanino Forest Landscape Restoration Project in Zambia. She holds a PhD in Animal Ecology from the University of Zambia and a MSc in Conservation Biology from the University of Cape Town (South Africa). She has worked in Biodiversity Conservation projects in Zambia for over 15 years.
Fainess Lumbwe
Zambia Director
Sara is responsible for forest restoration and extension work in the Katanino Forest reserve and the buffer zone under the Katanino Forest Landscape Restoration project. She comes with 8 years' experience in integrated natural resource management and community mobilisation and 4 years in forest restoration and law enforcement coordination. She holds a diploma in Forestry and is currently pursuing a Bachelor of Science in Forestry.
Sara Banda
Forestry Extension Officer
Joel Mwewa
Finance & Admin Officer
Mike Cheeka
Beekeeping lead - HEARTH
Morton is a passionate community development and environmental sustainability professional. As an enthusiastic rural community development practitioner with 5 years experience, Morton provides expert technical support, advice, hands-on strategic guidance and technical oversight for community capacity building aimed at improving natural resources management across projects in the Muchinga province. He holds A Diploma in Agro-studies, a bachelor of science in Forestry, and a master's degree in Climate Change and Sustainable Development.
Morton Shanzi
Lead Community Officer
Haggai is responsible for the implementation of the WeForest Copperbelt farm forestry Project in Zambia. He has 11 years of experience in forest conservation and environmental management with 7 years of hands-on experience in monitoring and evaluating forest carbon projects. He holds a Bachelor of Science in Forestry and a Masters of Science in Environmental Management.
Haggai Mutale
Project Manager (Copperbelt)
Silvia Phiri
Field Extensionist Copperbelt
Hinji coordinates and implements M&E activities across Katanino Forest and Landscape Restoration Project in Zambia. Before that, he worked as Agriculture Research Associate (2016-21) where he gained extensive experience in applied agriculture research with a focus on improving rural livelihoods from his previous role. Hinji holds a BSc in Land and Water Resources Management, Cert. M&E and Cert. Teaching Methodology.
Deborah oversees the financial management of WeForest Zambia. She started her accounting career with the international NGO Oxfam-GB in 2006. Deborah holds a degree in Accounting, and a degree in Business studies and Education. She is currently studying a Master's of Business Administration and Finance.
Deborah Munsanje
Finance and Admin Manager
Lawrence Chilambe
Finance/Admin officer Katanino
Cassandra has more than 10 years' experience in Natural Resource Management work for both local and International organizations. She holds a BSc degree in Forestry and a Master's degree in Development Studies. Her role at WeForest Zambia is to develop and consolidate our partnerships in the forest sector, businesses and organizations in order to increase collaboration and communication with all stakeholders.
Cassandra Lundu
Partnerships Manager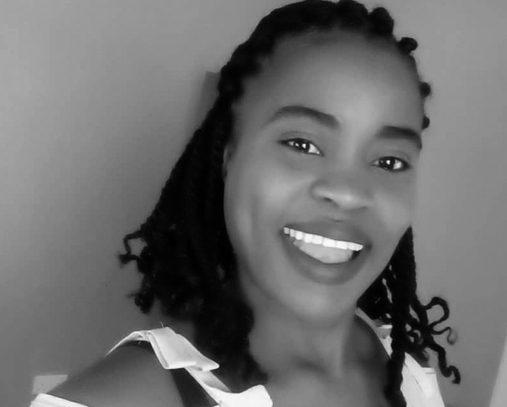 Carmen Malupande
Community Extensionist
Anthony is a professional accounting personal with experience both in the public and in private sectors. Holder of a degree in accountancy, he is currently pursuing his final level qualification as a Chartered Accountant.
Anthony Musanse
Accountant
Dries is overseeing the establishment of the Chintumukulu Conservancy and the creation of a wider forest landscape corridor in the Muchinga province in Zambia. Before starting with WeForest, he pursued a PhD in animal ecology in Kenya and gained hands-on experience with conservation in Zambia in Kasanka National Park. As a biologist, he is passionate about wildlife in general and a very keen birdwatcher in particular.
Dries Van de Loock
Project Manager